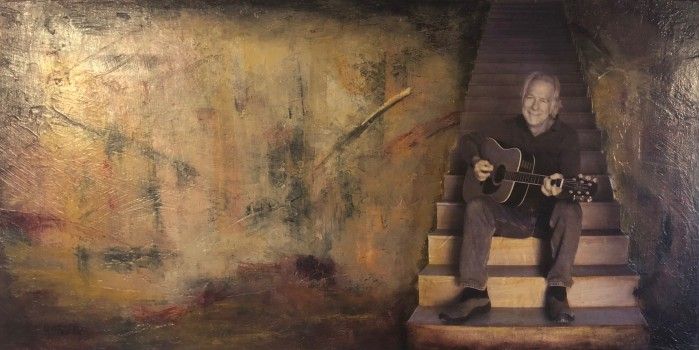 Hey There, I'm Doc Mason,
I'm glad you found this website. 
A quick note about myself.  I was born pretty much smack dab in the middle of the last century in a clinic/hospital in a small Texas town, not far from the Red River, into a lower middle class family.  My mom once said, "We didn't know how poor we were back then."  We stuck together.  I was whistling tunes, and called it my horn, when I was two years old.  I dabbled a little on the guitar as I grew up, but sports were front and center for several years.  I began playing guitar with some purpose after I received a Gibson guitar for Christmas in 1970, during my college years.  It became a part of my life, and I felt an increased desire to be able to proficiently play & sing around the same time that I was attending medical school in Galveston, Texas, starting in 1972.  Before I left Galveston, in 1977, I was married, and the father of one.  I trained in family practice, and "minored," as such, in ER medicine for the next 3 years, in Amarillo & Lubbock.  We left Lubbock with three kids in tow, and landed in the Central Texas town of Fredericksburg.  We had 5 children by the time  I was 35 years old.  That's when the songs started coming.  I wrote a number of songs around 1985 until the early Spring of 1987.  I recorded two "Records" back then.  I played music around the area with a band I called "Good Medicine."  We were short lived, but I would say we were a pretty hot combo, when we had the chance to play.  Life got busy, music hit the back burner, and it wasn't until 1996 that the magic came back, and I began to hear that "Small Still Voice" again. I wrote a good number of songs up to, and bridging the tragedy of 9/11/2001.  Everything changed.  It seemed my songs had a more serious tone after that as well.  They were certainly timely.  I realized around 2003, that I needed to begin recording my accumulated original work.  I chose to invest in a top of the line MAC G-4 tower, and some ancillary gear.  A friend showed me some basics, but I had to develop my ability to record,  and work to master the art of mixing Music.  I have learned from my mistakes, released & re-released projects online, and I have received my degree from the College Of Hard Knocks.  I can now hold my own, and I am ready to offer it up.  
Now I find myself trying to figure out how to set up a web site.  I will be working to get my music set up so as to allow you to hear the songs that I have written, as I have lived through my life, up to the present.  I will try and figure out how to set up some interesting pages and pictures.  Both my Mom and my wife tell me I need to document the stories behind the songs.  I definitely have some stories to tell.  It is a new adventure for me. So here goes!
You are welcome to join me.  I believe in Music!
Doc Mason